Welcome to J&J Builders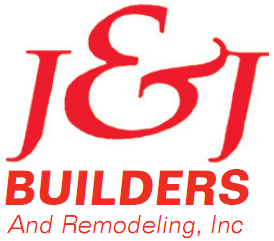 J&J Builders has been serving the Front Range as a Colorado Corporation since 1992. John Murphy, President of the corporation, has been a general contractor since the late 1980s and like many, tackled small remodels to begin. His business grew to a specialty in kitchen and bathroom remodels and new custom home construction.


Flowing with the times in Colorado, J&J Builders became one of the leading framing contractors along the northern Front Range - providing framing and siding crews to large developers/builders like US Home, Richmond Homes, and Centex. Again, a passion for detail earned him exclusive framing and remodeling contracts while building family homes in the newly growing towns of Mead and Firestone.


Featured just last year as the cover story in LUXE Magazine, J&J Builders worked hand in hand with homeowners, James and Kristan Maynard to recreate the bungalow-style home into a modern showcase.


Rigid Building Systems contacted John in 2007 to become an authorized builder for their engineered steel buildings. This is the newest venture for J&J Builders. And at a time when every dollar counts for the work that needs to be done, John wants to provide his customers with all the cost-effective options possible.